"Should I file my own taxes, or hire a professional?"
It's one of the most common questions during tax season, and the answer's not always easy.
That's why we've put together this handy chart to help guide your decision.
Follow the path below that most accurately represents your situation for the 2018 tax year: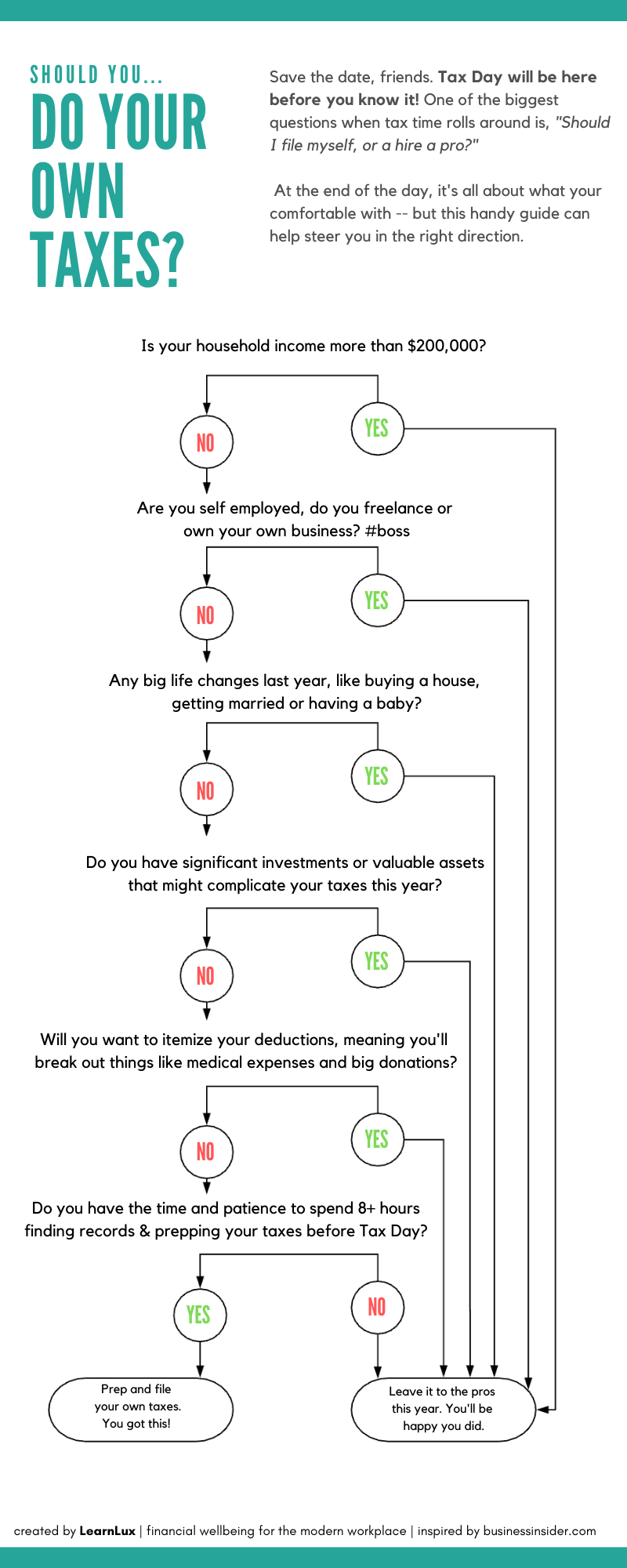 Keep in mind, there are many factors that go into your choice to tackle tax time on your own or call in a pro -- but we hope this chart will put you on the right track to make the decision that's best for you!
All content on this site was created for educational purposes only, and is not intended to be a substitute for professional financial advice. Always seek the advice of a certified financial professional regarding your specific situation or before making financial decisions.