Across all income levels and demographics, more than 80% of working Americans agree financial insecurity is a major problem in our country.
To discuss this dynamic topic in depth, Rebecca Liebman, CEO of LearnLux joined Timothy Flacke, Executive Director of Commonwealth and Kristen Holt, President and CEO of GreenPath.
This group of financial wellbeing experts united at HR Transform's Future is Now conference to virtually to discuss what this data means for the workplace.
They dove right into the Commonwealth study that surveyed 2000 working Americans between the ages of 21 and 70.
Here are some of the top stats they discussed. For the full Perceptions of Financial Insecurity in America session recording, click here.
75% of working Americans report they've experienced financial insecurity in their lives.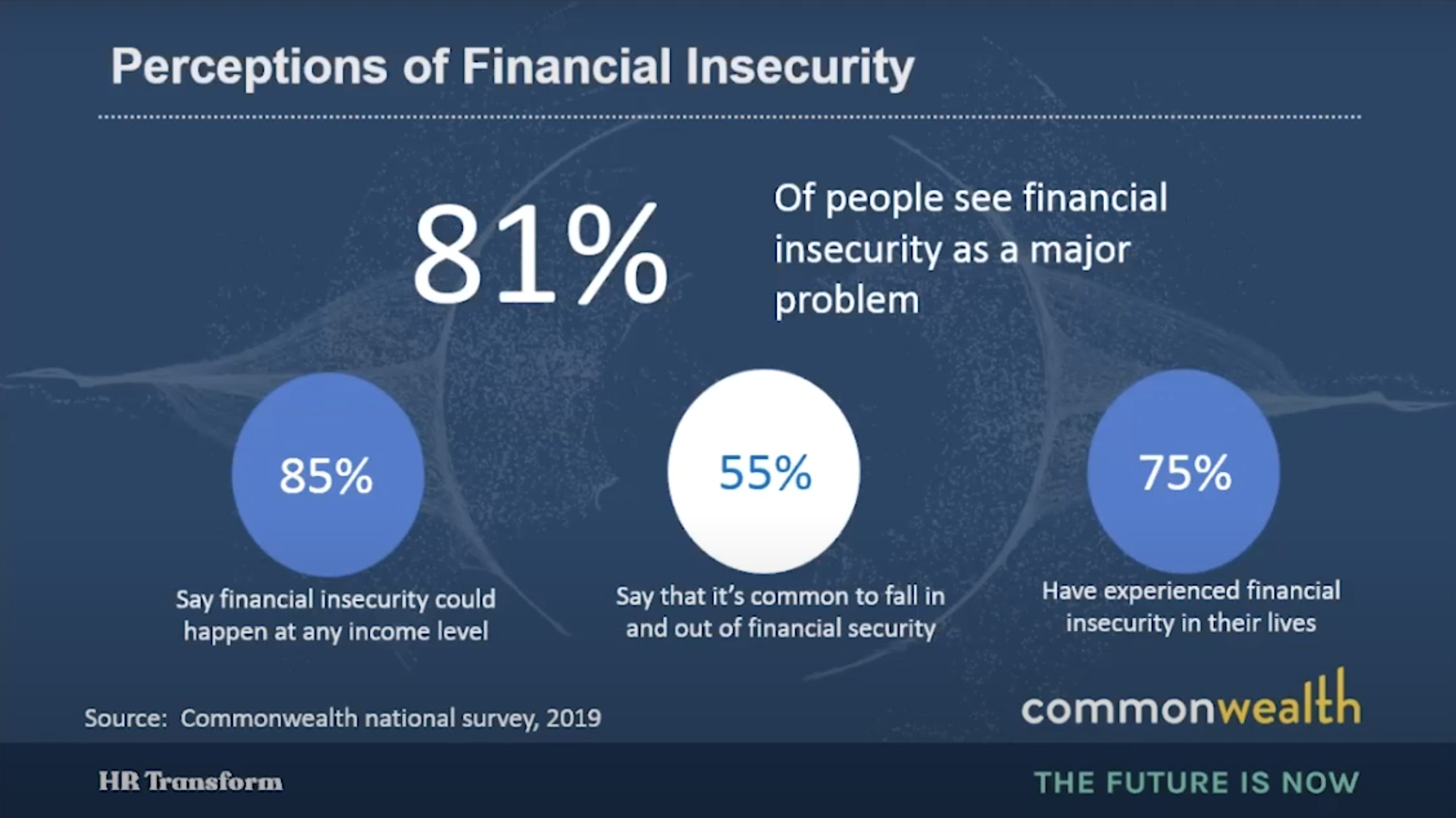 Three in four employees reported personal experience with financial insecurity at one point in their lives. Nearly 30% reported they were currently experiencing it.
70% believe financial insecurity is related to external factors (not personal choices).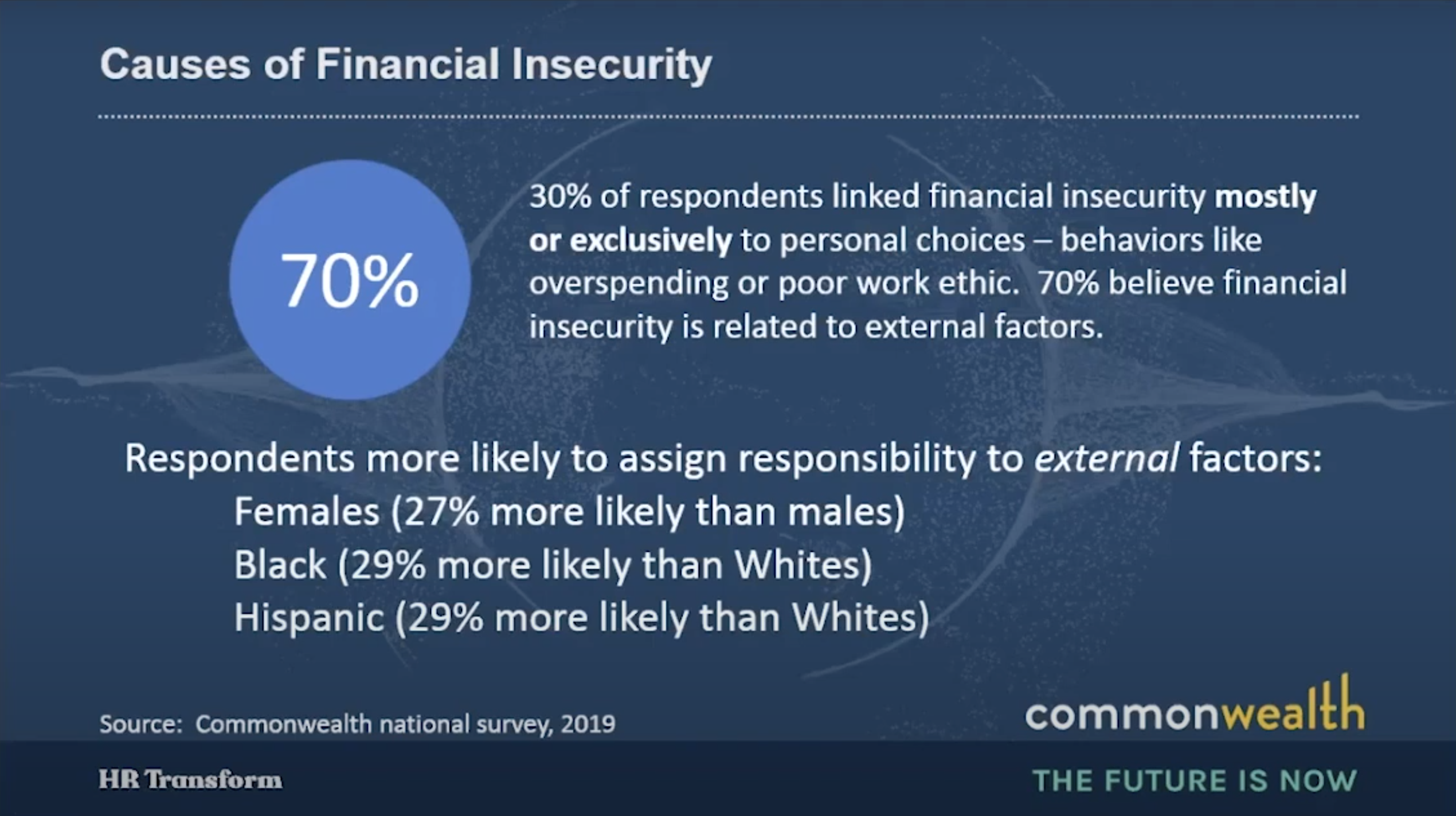 When disaggregated by gender and race, employees who are female, Black and Hispanic are significantly more likely to report external factors at play. Financial systems are not designed to work for most people and most really miss the mark when it comes to inclusivity. Employees should be empowered to recognize this fact, then get the support they need to move forward.
72% of employees say financial insecurity has adverse impacts on mental health.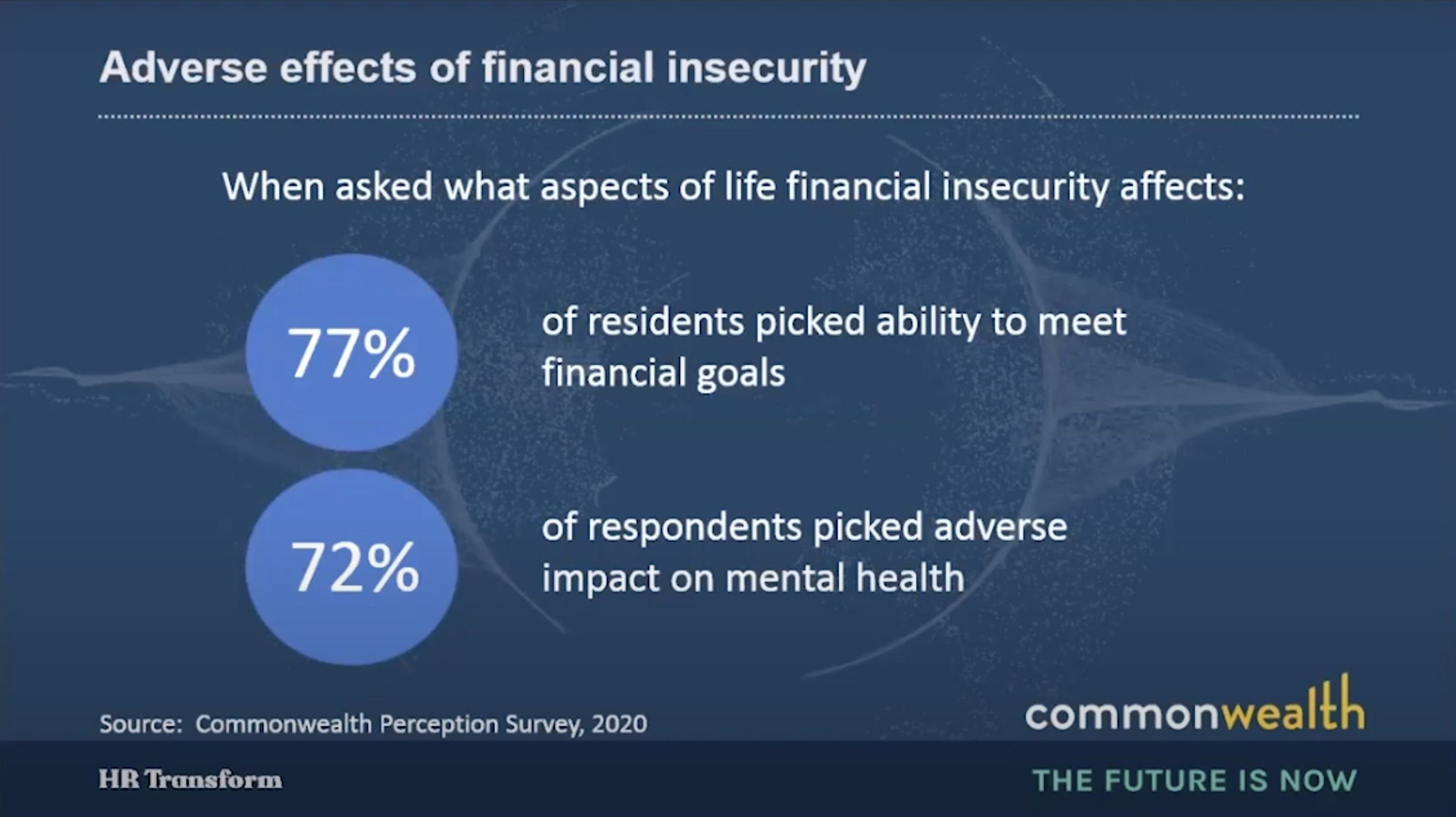 Nearly 8 out of 10 employees say that financial insecurity impacts a person's ability to meet financial goals. This can impact the workplace in a variety of ways. For example, employees will leave their job for a nominal pay raise to try to "earn" themselves out of debt.
72% of survey respondents also reported that financial insecurity has a negative impact on mental health. This is an important note for employers that are looking to address workplace mental wellness, as so much of a person's stress can be tied to their finances.
65% of employees believe their company should be doing more to help.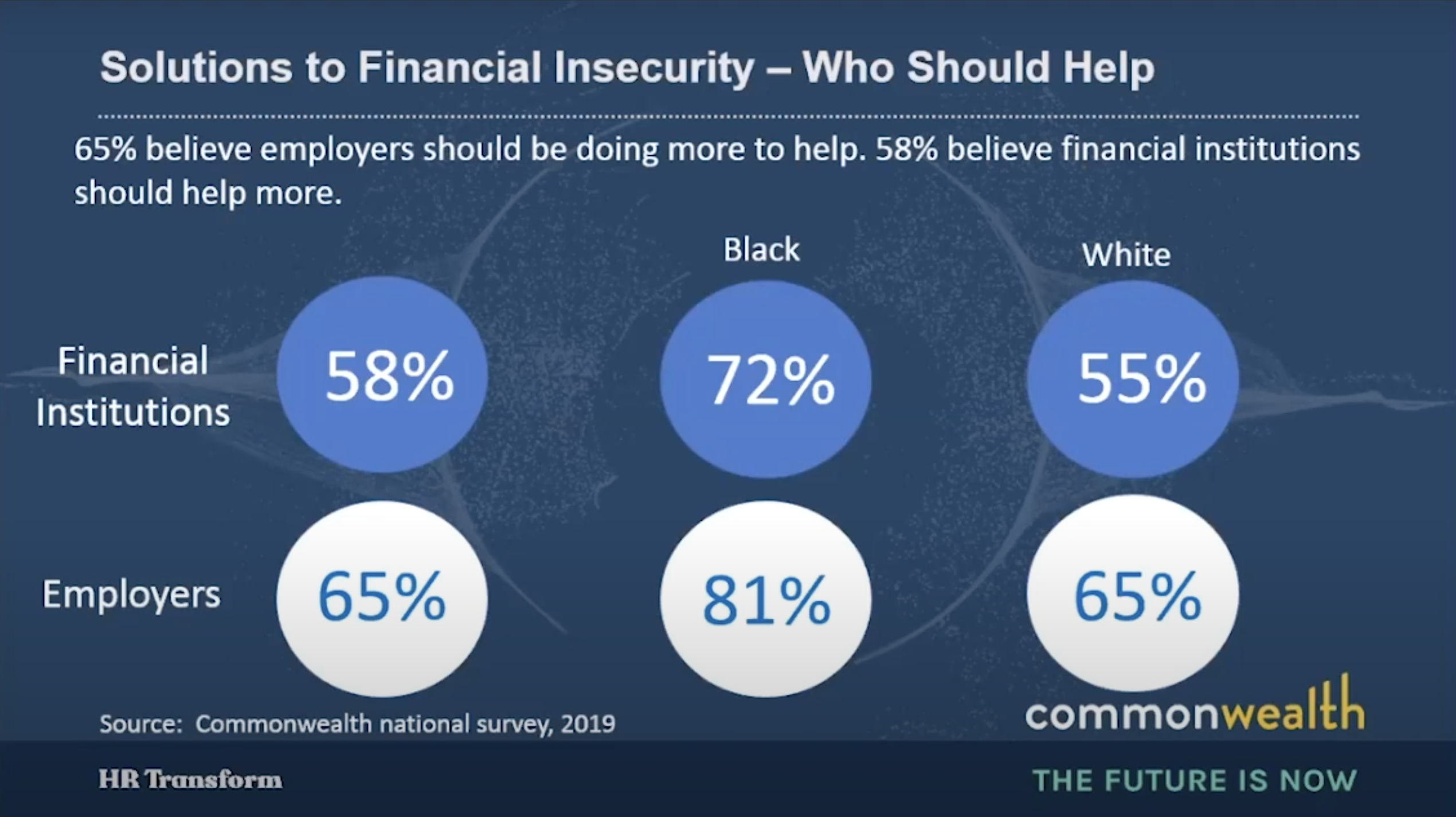 The majority of survey respondents also believed that institutions--employers, government, financial institutions--have an important role to play in addressing worker financial security. Some employers are tethered to the outdated belief that they shouldn't be involved in their employee's financial lives. But when a worker's paycheck, benefits and retirement are all tied to their job, it's not just an opportunity but a responsibility of their employer to support their holistic financial wellbeing.
Many leading companies are stepping up and providing financial wellbeing as an employee benefit with digital education and access to unbiased Financial Advisors. There's been a massive shift in workplace wellbeing, and financial programs are the new frontier.
---
Perceptions of Financial Insecurity in America: A National Survey of Working People in the United States reveals findings from a nationally representative survey of 2,000 workers, across all income levels.
For more info on LearnLux's workplace financial wellbeing program, click here.