Money on your mind? You're not alone. Money is the #1 worry for most Americans, even above career, family, or physical health.
Some financial stress is natural.
Bills make us frustrated, big purchases can lead to buyer's remorse, and watching (or riding) the stock market rollercoaster can make us queasy.
When money worries become chronic, that's when our mental health can really suffer. Lack of sleep, anxiety, depression, low self-esteem, paranoia, and hopelessness are all symptoms of poor financial health.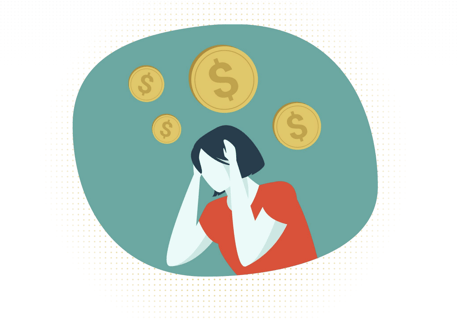 There's no question that money and mental health are closely linked.
This is especially true in the workplace today, where the blend of home life and career makes leaving our problems behind virtually impossible.
Although employers have embraced mental and financial benefits, it's time for their strategies to be more closely considered.
In The Mental Stress of Money ebook, join us for a deep dive into the connection between financial health and overall wellbeing.
You'll learn more about the effects of the money and stress spiral, then leave with actionable solutions and a clear path forward
The Mental Stress & Money Spiral
The link between mental and financial stress can be a vicious cycle.
Financial stress adversely impacts mental health. Poor mental health makes managing money a challenge. These difficulties result in worsening mental health and money problems, and so on.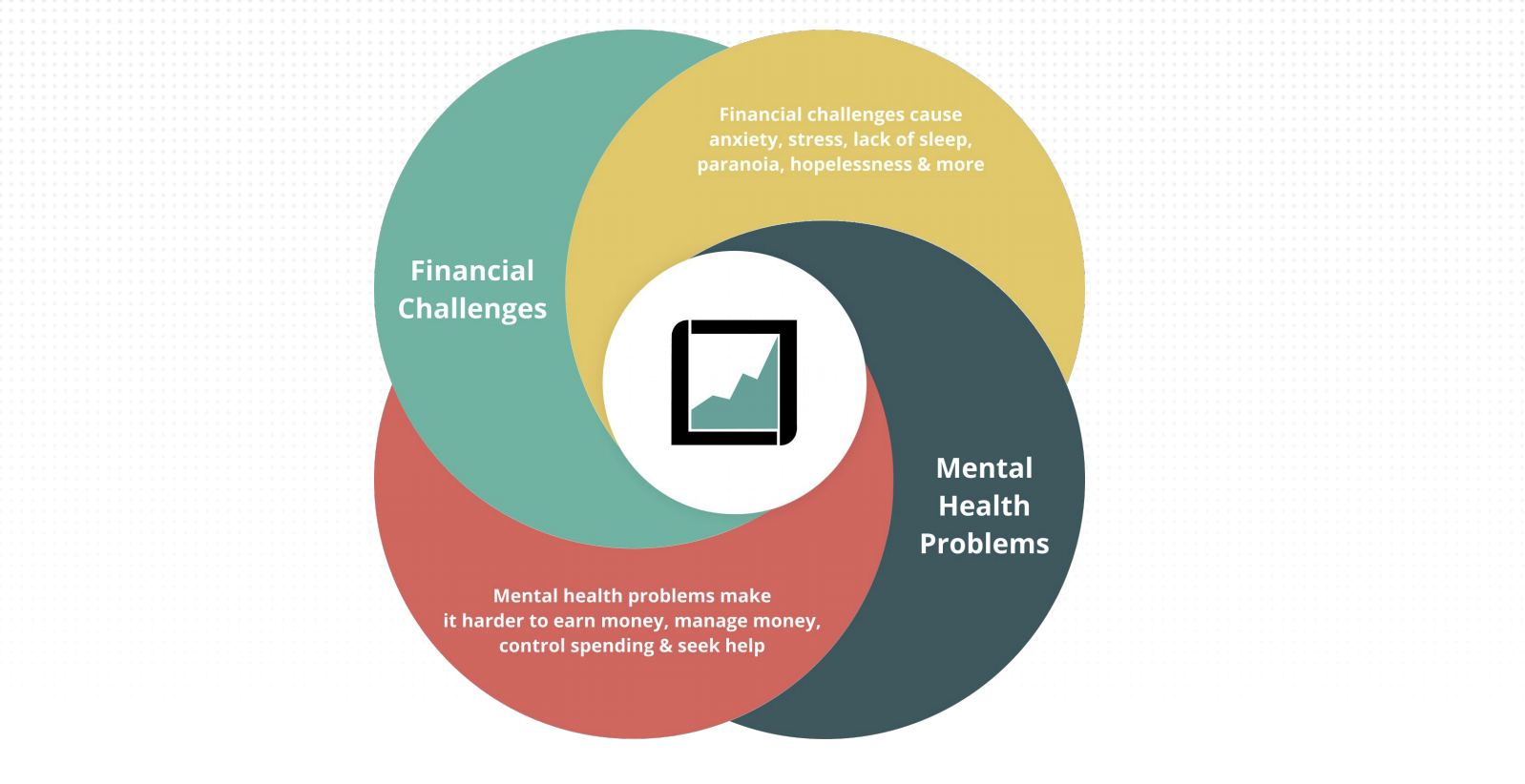 Think of an employee going through a divorce who suffers a season of depression and financial loss.
He must completely rebalance his budget and becomes anxious when he sees that he will not be able to cover his expenses.
His mental state makes it hard to manage his finances and when a surprise expense pops up, he quickly turns to a predatory payday loan.
Feeling totally out of control of his situation, he isn't sure where to turn and continues to silently suffer.
Or, imagine a team member who has anxiety about the dentist.
She delays care so long that her next visit incurs a $4,500 bill
This wipes out her emergency fund and adds to her growing credit card debt.
Without a financial safety net, she suffers from anxiety and insomnia and wishes she had a better financial plan.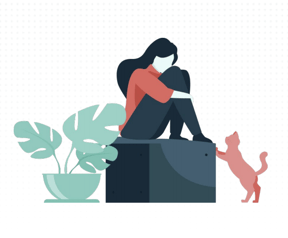 These scenarios paint a clear picture of the experience an employee can have tomorrow, even if they're mentally or financially "well" today. In the Mental Stress of Money ebook, we'll take a deeper look at some other effects of the mental stress and money spiral.
Who is the Mental Stress of Money eBook for?
Benefits professionals & consultants looking to supercharge their wellbeing strategy.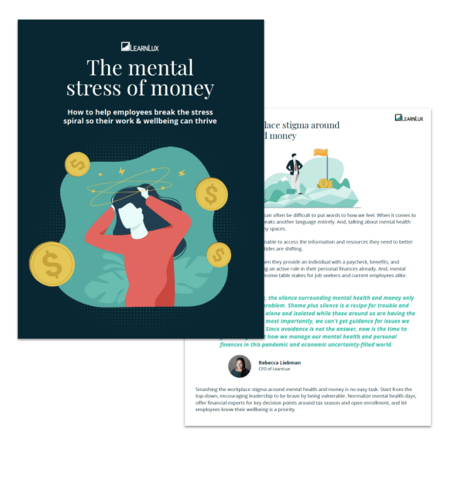 In this eBook, you'll explore:
The mental stress & money spiral
Impacts of mental and financial stress
Actionable solutions, and more
Click below to download a free PDF copy of the eBook to take with you.