Our team at LearnLux is proud to announce the winner of the 2022 LearnLux CFP® Opportunity Scholarship, Adrienne Davis.
This scholarship program aims to empower all underrepresented individuals from any socioeconomic background who aspire to earn their Certified Financial Planner™ certification. The program is designed to increase the diversity of race, ethnicity, gender identity, sexual orientation, and ability within the financial planning profession and the financial wellbeing space as a whole.
About the LearnLux CFP® Opportunity Scholarship
The financial planning industry has grown rapidly in recent years, and the number of Certified Financial Planner™ professionals has skyrocketed. However, reports show that diversity, inclusion, and equity initiatives still have a long way to go.
Women account for just 23.3 percent of all CFP®s, and fewer than 0.1 percent of CFP®s are non-binary. Only 1.68 percent of CFP®s are Black, while 2.46 percent of CFP®s are Latino. There are no public statistics available on other segments of race, ethnicity, gender identity, sexual orientation, and ability within the profession.
"As the most accessible and equitable financial wellbeing solution, we serve incredibly diverse workforces," LearnLux CEO Rebecca Liebman said. "We take it as our responsibility to create more belonging in the financial services industry by having planners who represent every LearnLux member. This means creating a judgment-free space where people can talk about money with someone they are comfortable with. We are excited to award this year's winner of the LearnLux CFP® Opportunity Scholarship with this mission in mind."
The scholarships, which LearnLux awards annually, will help prepare recipients to sit for the CFP® exam within 18 months. Recipients will join a growing network of LearnLux planner professionals and fellow awardees who are making their mark in the financial planning field.
To celebrate this year's scholarship winner, we sat down with Adrienne to chat about her goals, aspirations, her career so far and what winning the scholarship means to her.
Adrienne, congrats on being the 2022 recipient of the LearnLux CFP® Opportunity Scholarship. Tell us a bit about yourself, and your career so far.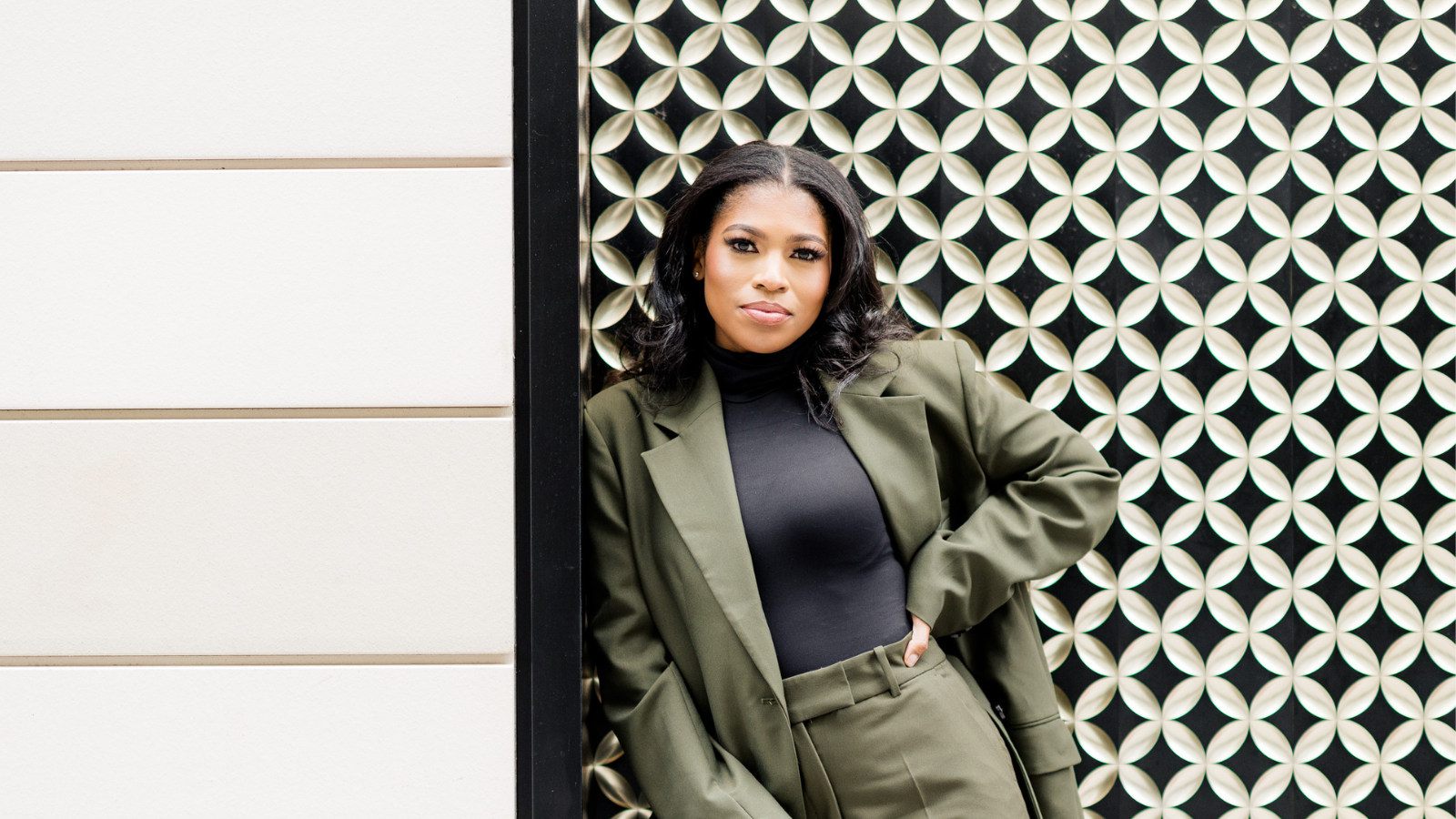 "In the event of a sudden drop in pressure, an oxygen mask will drop from above. Secure your own mask first before assisting others." I use this reference in client meetings to let my clients know that it's important to make sure their finances are secure before helping others. It aligns with my personal beliefs that ensuring our well-being should be a priority when it comes to personal wellness and self-care. However, the truth about my finances is that I'm doing the complete opposite. So, how did we get here?
I have a passion for educating others about financial literacy. I sit on a financial literacy board for CPAs educating the masses about financial literacy, have been hosted by organizations to speak about financial literacy, and also work as a financial planner.
My clients say I have a knack for being understanding, personable, relatable, and patient when it comes to talking about something so sensitive as finances. I decided to transition from public accounting to financial planning when I realized I was the go-to person in my network for financial advice.
As a Black woman, I knew there was a dire need for someone who looks like me to advocate for a population that is often underrepresented and underserved. I explored various options and due to the different fee structures, I knew the AUM model didn't make sense for me (historically, most wealth is not held within the Black community), and if I truly wanted to make an impact, working for a firm that only serviced high-net-worth individuals didn't align with my goals.
Thus, I ended up at a broker-dealer that focused on insurance commissions. I've come to realize the model doesn't align with my core client base, who is less focused on buying expensive insurance products and wants help with financial literacy, cash flow, and investing. As a result, I've experienced personal financial friction to ensure I was acting in my client's best interest.
How will the LearnLux CFP® Opportunity Scholarship support you in your career endeavors?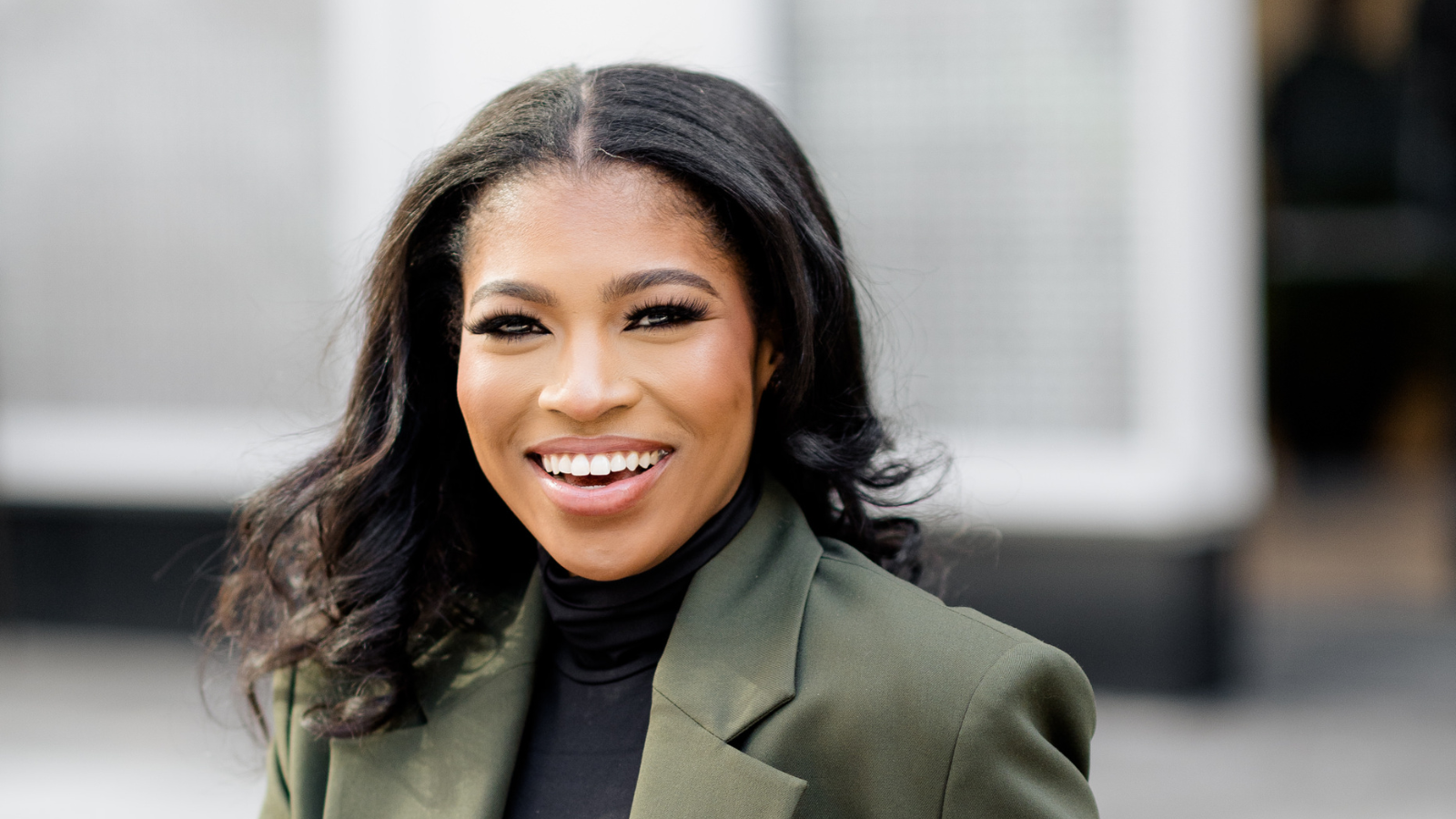 The LearnLux CFP® Opportunity Scholarship will enable me to sit for the CFP® exam and earn my designation without stressing about how I will afford it. This will allow me to transition to the fee-only RIA space, acting as a fiduciary, and working in the best interest of my clients.
What are your career aspirations as a Certified Financial Planner™ professional?
Ultimately, I desire to make an impact in the financial planning space. With the finance industry being overwhelmingly white male-dominated, I saw there was a need for my peers to see someone who looks like us. I believe relatability and authenticity are important traits to look for in a trustworthy financial planner, and I'm purposed with helping to close the economic gaps in my community. The LearnLux CFP® Opportunity Scholarship would allow me the opportunity to make that impact.
Congratulations, Adrienne! To learn more or apply for the LearnLux CFP® Opportunity Scholarship, visit https://info.learnlux.com/apply-for-the-learnlux-cfp-scholarship.
To learn more about the CFP® Board's certification process, visit: https://www.cfp.net/get-certified/certification-process